Here is another update from the biking viking who is riding around Northeast Brazil at the moment, and cycling the Sertao.
It has been 4 days since I set off from Teresina. I am now in a small village in the state of Piaui. Sipping a cold beer while the trucks are driving by and the kids are playing football next to the restaurant.
Nice roads with big trucks in Sertao.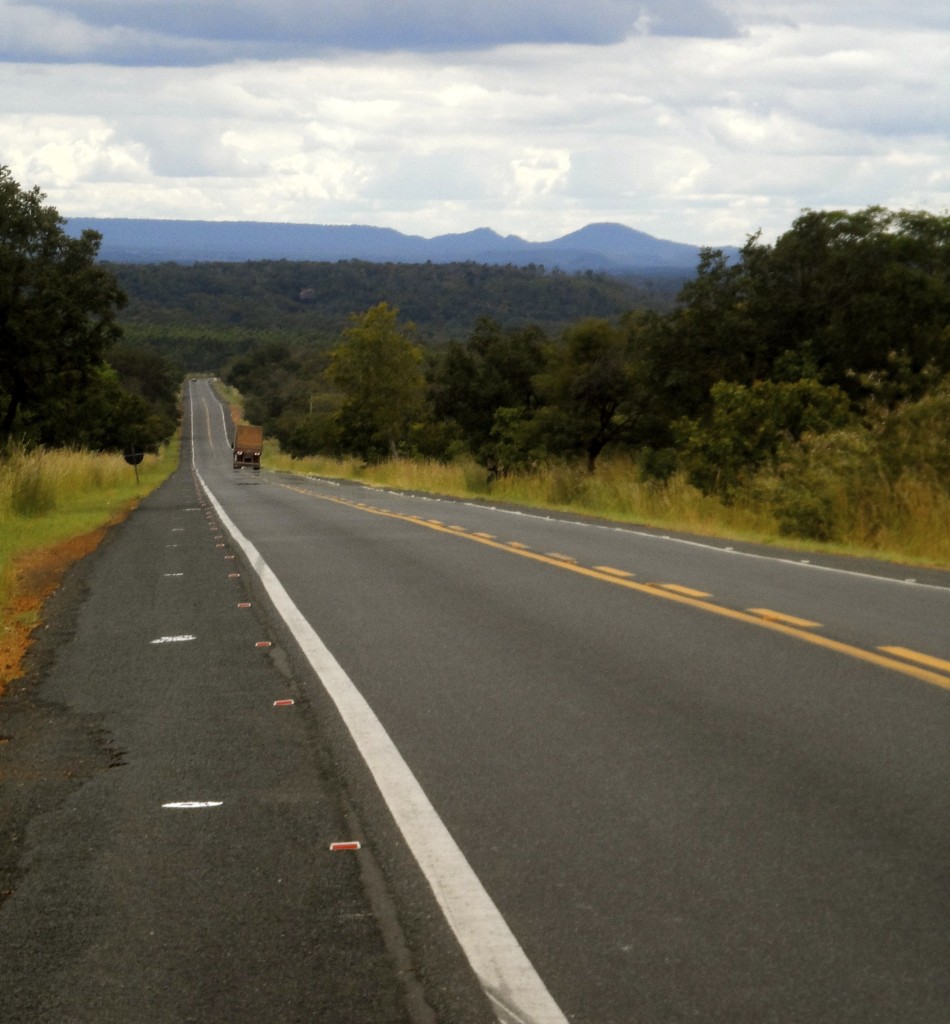 Long hills on the roads of Sertao.
The trucks have been a big part of my life the past few days. They make up the majority of the traffic on the main roads here in Northeast Brazil. I eat and sleep at truck stops while I am cycling around Northeast Brazil.
They are a friendly laid back bunch. I have so far not had any close encounters with them on my bike. But have shared quite a bit of coffee with them. Nice that the Brazilian truck drivers are looking out for me on the road.
The roads here are much better than I expected. It has so far been a real joy to cycle. With a good road surface and a nice big shoulder on the road for those of us who are not motorised.
Only thing is these bloody hills here in Sertao, as this region of Northeast Brazil is also called. The hills are so very very long, and boy, have they made me tired the past few days.
Going up and down them in 30 to 40 degrees celsius is pretty hard. But with a bit of luck it might make the fat Dane a little less fat in the long run so I am still happy 🙂
 Vultures and all the things they eat when they get run over.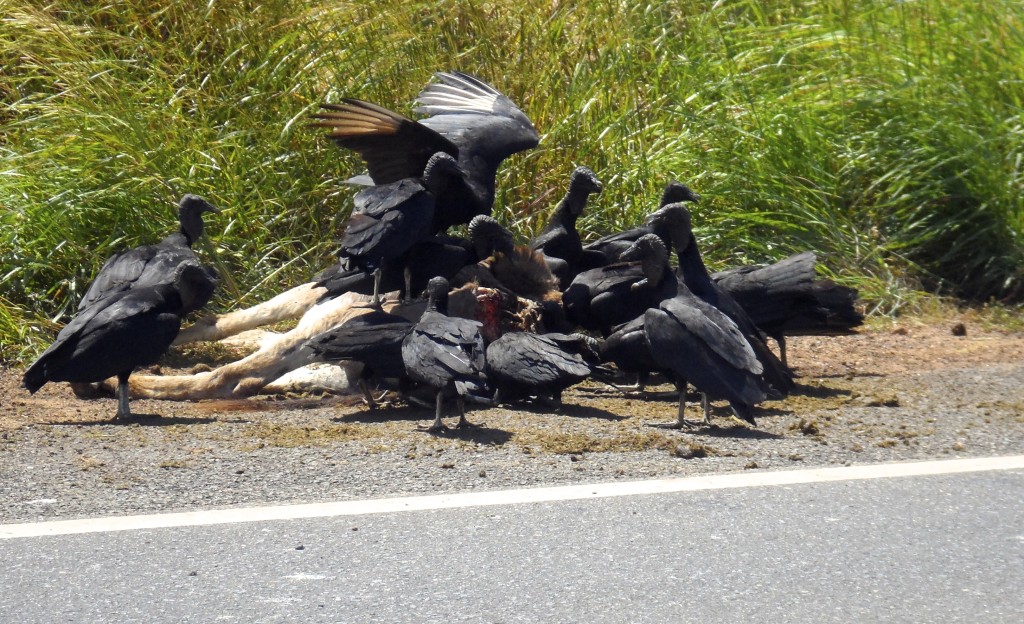 Vultures feasting on a dead animal along the road.
There is quite a bit of wildlife here. I almost ran over an iguana yesterday. And I have seen a couple of fairly big snakes as well.
Then you have all the dead animals on the side of the road that the vultures are eating.
I can't always tell what animal it is as there are usually at least 20 of those big ugly birds on the animal feasting away.
At least I know that they will clean up after me, should I get run over by one of the trucks and make a right mess on the road 🙂
There is no Lonely Planet for Sertao.
My time has been really good. And the people in the countryside in Northeast Brazil are a calm and friendly bunch. They are always happy to talk to a visiting gringo.
Most people I come across up here have actually never spoken to a European before. So they are curious in a very positive way.
I have been a regular visitor to Sertao over the past 20 years and the inhabitants here never fail to impress me with their nice attitude to a visiting foreigner.
Being in a part of the world that is not covered by Lonely Planet or any other major guide book, is something I really enjoy. I have no problem that I am not seeing any so-called sights.
Riding my bicycle down an unknown road and talking to the people I meet along the way is much more adventurous than seeing famous buildings and staying in Hilton Hotels.